Incontinence bed protection products for a secure layer to protect mattresses, chairs and sofas
Disposable underpads are sheets placed on mattresses and other furniture to protect them from urine leaks and prevent stains. These highly absorbent pads are useful for adults and the elderly who experience incontinence and bed wetting. They are convenient, made for easy one-time use and are generally more hygienic than washable underpads.
At TENA Singapore, our disposable bed pads will ensure that your mattress remains clean, dry and odour-free for hours on end. With extremely absorbent cores, our adult underpads lock in liquid effectively and distribute it evenly for better dryness. This also keeps urine away from the rest of the user's skin and clothes, allowing for greater comfort as they rest.
Made from premium quality materials, our pads are designed with the user in mind. Our products are breathable, soft and gentle to the skin, ensuring hours of comfort for you or your loved one.
If you or a loved one is experiencing urine leaks or heavy incontinence, choose comfort and security with TENA's wide range of incontinence products. Browse our selection online or request a free sample today!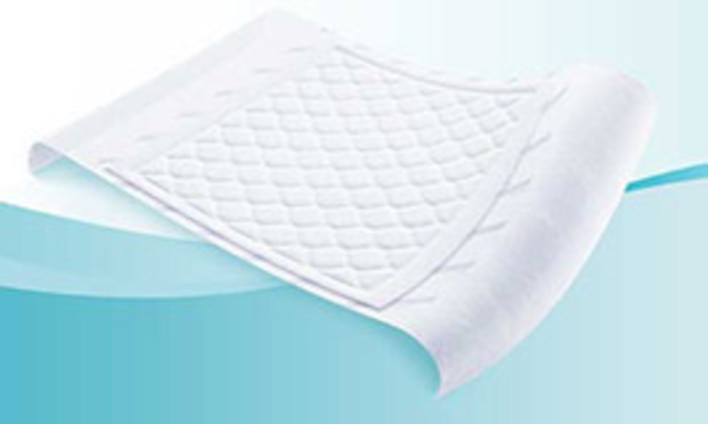 TENA Underpad Plus
TENA Underpad Plus is designed to protect against leakage on beds, chairs and other surfaces.