A good cleansing routine is key to prevent skin irritation. Choose from the wide range of cleansing wet wipes, dry wipes, cloths, cleansers, wash mousse and other cleansing incontinence skin care products. The cleansing products from TENA are a gentle alternative to soap and water. They gently cleanse and protect even the most delicate and fragile skin. All products are carefully developed for incontinence care, ideal when changing incontinence products or for full body cleansing in bed or in the washroom. Great for frequent cleansing when soap and water may otherwise dry the skin. While absorbing products reduce the skin's contact with moisture, our skin care assortment takes care of gentle cleansing and skin protection. TENA cleansing products are especially gentle for fragile skin, but always effective. All wipes are designed and appropriately sized for adults. Find the incontinence cleansing product that is best for your needs and keep the skin fresh, clean and healthy.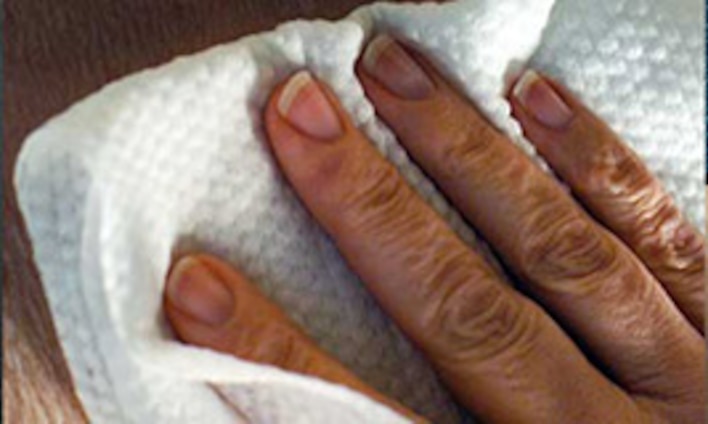 Adult diaper creams are typically used by adults and seniors who experience painful, red and irritated or inflamed skin around the private area. Irritations typically form after prolonged exposure to bacteria in warm, moist environments. They are thus commonly experienced by adults who use pads or diapers and do not change them often enough. It is recommended that incontinence pads and diapers are changed at least 3 - 5 times a day. At TENA Singapore, our adult diaper creams are suitable for adults and seniors living with incontinence. Endorsed by the Skin Health Alliance, our creams are soothing and gentle on the skin. They provide both prevention and treatment for diaper irritations, and can be used on a regular basis. We offer hospital-grade creams that provide lasting skin protection and moisturisation, prevent skin breakdown and irritation, and prevent skin from drying:
Barrier Cream – a water-repellent cream ideal for prevention and protection against rashes and sores
Zinc Cream – a soothing, non-greasy treatment cream that reduces redness and irritation of sensitive skin. Contains zinc oxide, the most effective over-the-counter (OTC) solution for diaper irritations
Our barrier and zinc creams are free from perfume and preservatives, making them ideal for maintaining skin health and protecting your sensitive skin. Apply the creams after a bath or in between diaper changes to provide round-the-clock protection from diaper-related skin irritation. TENA is dedicated to providing the best health and hygiene products for adults of all ages. Browse our diaper rash creams below!